After leading the post-pandemic recovery in 2020, North Asian economies have continued to broaden their growth trajectory amidst low virus risks. Owing to the region's highly diverse social and economic profile, we expect the recovery story to stay broadly on track amidst supportive policies, even as some countries face temporary blips their virus mitigation or vaccination efforts.
Asia ex-Japan recovery still on track and broadening
GDP growth 2021F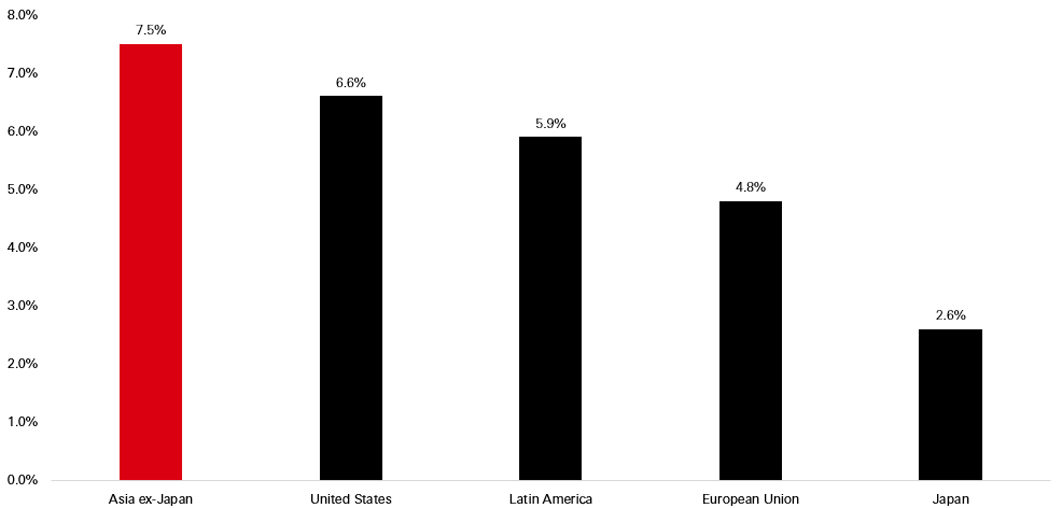 Source: Bloomberg, HSBC Asset Management, as of 30 June 2021.

Any forecast, projection or target where provided is indicative only and is not guaranteed in any way. HSBC Asset Management accepts no liability for any failure to meet such forecasts, projections or targets. For illustrative purposes only.